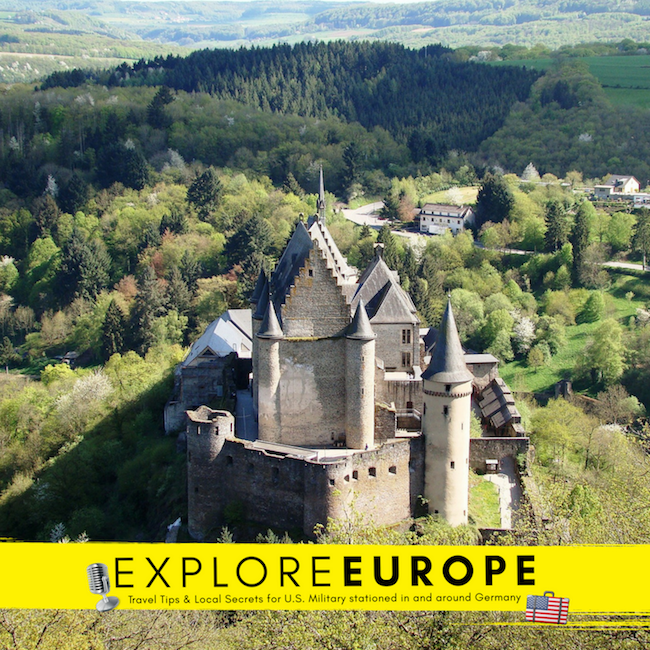 Explore Europe Luxembourg Podcast Episode Show Notes
Surrounded by France, Belgium and Germany, Luxembourg is it's one of the worlds smallest countries yet its packed with medieval charm. The capital, Luxembourg City, has a fairy-tale quality thanks to its beautiful old town perched on top of sheer cliffs with incredible views across deep gorges where the rivers pass through the Ardenne forest. 
Luxembourg is so close to the KMC that you really have to get out there and explore this extraordinary city for yourself.
Here are the links from our Explore Europe Luxembourg episode: 
The hotel where John stayed (booked via booking.com): https://booki.ng/2NaEEhp
The Luxembourg Tourist site: https://www.visitluxembourg.com/en
The Grand Ducal Palace: https://www.visitluxembourg.com/en/place/castle/palace-of-the-grand-dukes
Kids activities: https://www.visitluxembourg.com/en/what-to-do/family-kids
The restaurant where John had dinner: brasserieguillaume.lu/
The American Cemetery in Luxembourg: https://www.abmc.gov/cemeteries-memorials/europe/luxembourg-american-cemetery#.W03tHi-B3BI
Podcast Conversation Timeline
00:01 - Welcome
1:01 - Where are we exploring today?
2:48 - How long is best when visiting Luxembourg?
3:36 - How did John travel from Germany to Luxembourg?
4:01 - What about finding accommodation?
4:24 - John imparts great knowledge about Luxembourg
5:27 - Is it an expensive city?
6:28 - So, how do you get around Luxembourg?
6:59 - What about John's hop-on and hop-off bus?
7:15 - What can you do whilst visiting the city?
10:54 - It's food time…..where and what did John eat whilst he was there?
13:26 - Do they speak English?
13:52 - …..more information about the fare in Luxembourg
14:28 - Are there family-friendly activities in the city?
14:59 - What currency/payments accepted in Luxembourg?
15:18 - Do you require a passport/visa to travel?
15:55 - John lets you in on some absolute must-see places to visit.
16:43 - The reasons you should visit Luxembourg this year.
18:14 - Michelle's sustainable Travel Tip - The curse of the Plastic Bag
Thank you for listening Explorers!
Are you planning a trip to Luxembourg? We would love to hear all about your trip and any tips you have for fellow explorers. Leave a comment below or tweet us at @explore_europe and use the hashtag #ExploreEurope
Please leave a comment/subscribe/tell a friend
A Massive Thank You For Listening!